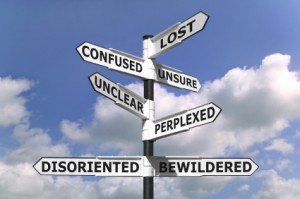 Keep it clear and simple, it could save a life. That's the message being sent out to businesses nationwide, as new regulations over safety signs come into effect.
The Health and Safety Sign Association has reminded all businesses and public bodies that compliance to the new British Standard European Norm regulations is compulsory. The approved signs have been redesigned and updated, to ensure that the safety message is conveyed in an immediately understandable way.
Mick explains: "The law requires safety signs that are used within premises should be clearly understood. There is a duty on the responsible person to carry out an audit, review any significant finding and, if necessary, make the necessary changes." He points out that any changes to graphical symbols on the safety signs must conform to BS EN ISO 7010 regulations, to ensure compliance with the law.
Legislation requires a formal risk assessment to be carried out, to discover where safety signs should be put up, to identify escape routes and ensure that lifesaving and first-aid equipment is in place. The Health and Safety Sign Association recommends this audit and review should be done regularly and that any deficiencies are put right as soon as possible. For more information about which signs are legal, visit www.hassa.co.uk
We can help businesses through the maze of regulations over signs and safety procedures are legal. We are an authorised distributor of approved Jalite signs, Mick is a qualified fire risk assessor and all our engineers are qualified in ensuring signs are put up in the right place.
Mick is happy to carry out a survey of properties, to check correct emergency routes are in place and well signposted. He has just completed one at the University of Kent and is working at a school this week, advising staff on how to comply with regulations.
We will sell only the signs that are required - and we supply and fit them in the right place cheaper than you might think.
For further information on courses, dates and prices, please contact us.