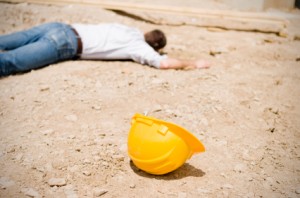 Accidents can happen anywhere and at any time. Do you know what to do in an emergency?
It certainly makes sense to have someone on hand who does!
We are accredited first-aid trainers, offering training approved by the Health and Safety Executive for staff in the workplace. And, from autumn 2013, we will be providing courses under new regulations drawn up for employers.
From 13 October, the Health and Safety Executive will no longer have to approve training and qualifications of appointed first-aid personnel, giving employers greater flexibility to choose who provides training and what level of first-aid knowledge suits their business.
What does this mean to us, and to you? Our customers are assured a commitment to cost-effective training, whatever your requirements. You can be sure that you're getting the right course to meet your legal obligations, now and when the new regulations come in.
And if you need any advice on how the changes will affect your business, or what you have to do to meet your statutory requirements by up-dating your first-aid training, give us a call, or the Health and Safety Executive has published new draft guidance to help employers to assess their first-aid requirements for staff.
Details are available online at www.hse.gov.uk
For further information on courses, dates and prices, please contact us.